12 JUL 2019
MCB Rodrigues Scholarship 2019: Jeaneen Momus and Jonaël Jolicoeur are the laureates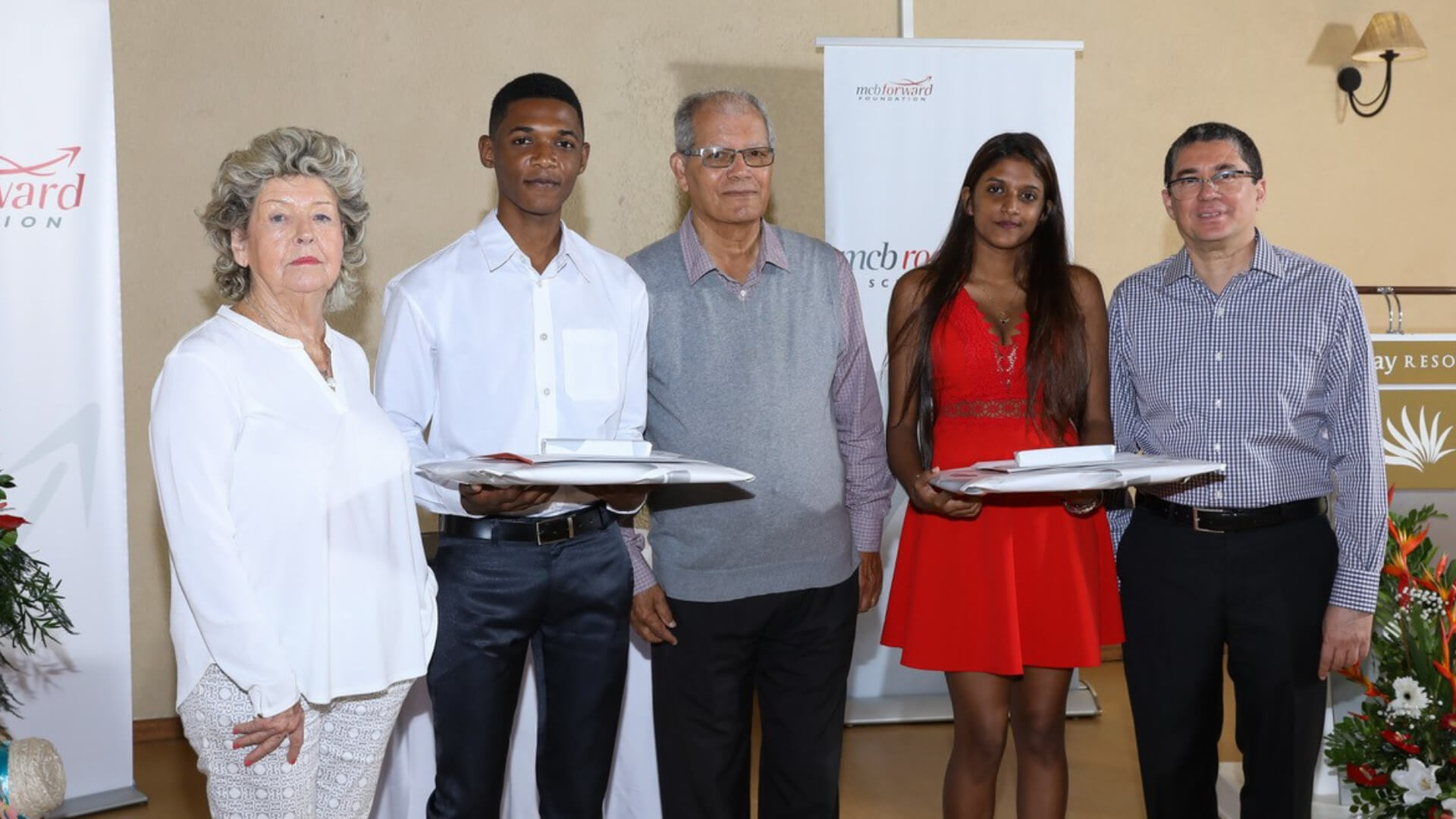 Jeaneen Momus and Jonaël Jolicoeur are the laureates of the MCB Rodrigues Scholarship 2019. They were awarded a scholarship from the MCB Forward Foundation (MCBFF) to pursue tertiary studies at the University of Mauritius. The official awards ceremony took place on Thursday 11th July in Rodrigues.
Jeaneen Momus, who is 19 years old and lives in Eau Vannée, was a student at Rodrigues College. She will pursue a Bachelor of Law with Honours (LLBl) at the University of Mauritius. She intends to become a lawyer in order to serve and help Rodrigues.
Jonaël Jolicoeur, 19, is a resident of Mont-Lubin and also a former student of Rodrigues College. He plans to pursue a Bachelor of Science (Hons) in Agricultural Science and Technology, and intends to work in the field of biodiversity after having graduated.
Each year, the MCB Rodrigues Scholarship is awarded to at least one student from Rodrigues, who can then pursue further studies at the University of Mauritius. Any student wishing to apply for this scholarship needs to be born in Rodrigues, to be a resident of Rodrigues at the time of sitting for the HSC exams, come from a low-income family, choose a course that will allow him/her to contribute to the development of Rodrigues, and to be committed to return to Rodrigues after his/her studies.
Contact
Don't hesitate to contact us for additional info