15 SEP 2020
MCB Rodrigues Scholarship 2020 : Alia Lutricia Félicité and Marie Anaëlle Prudence are the laureates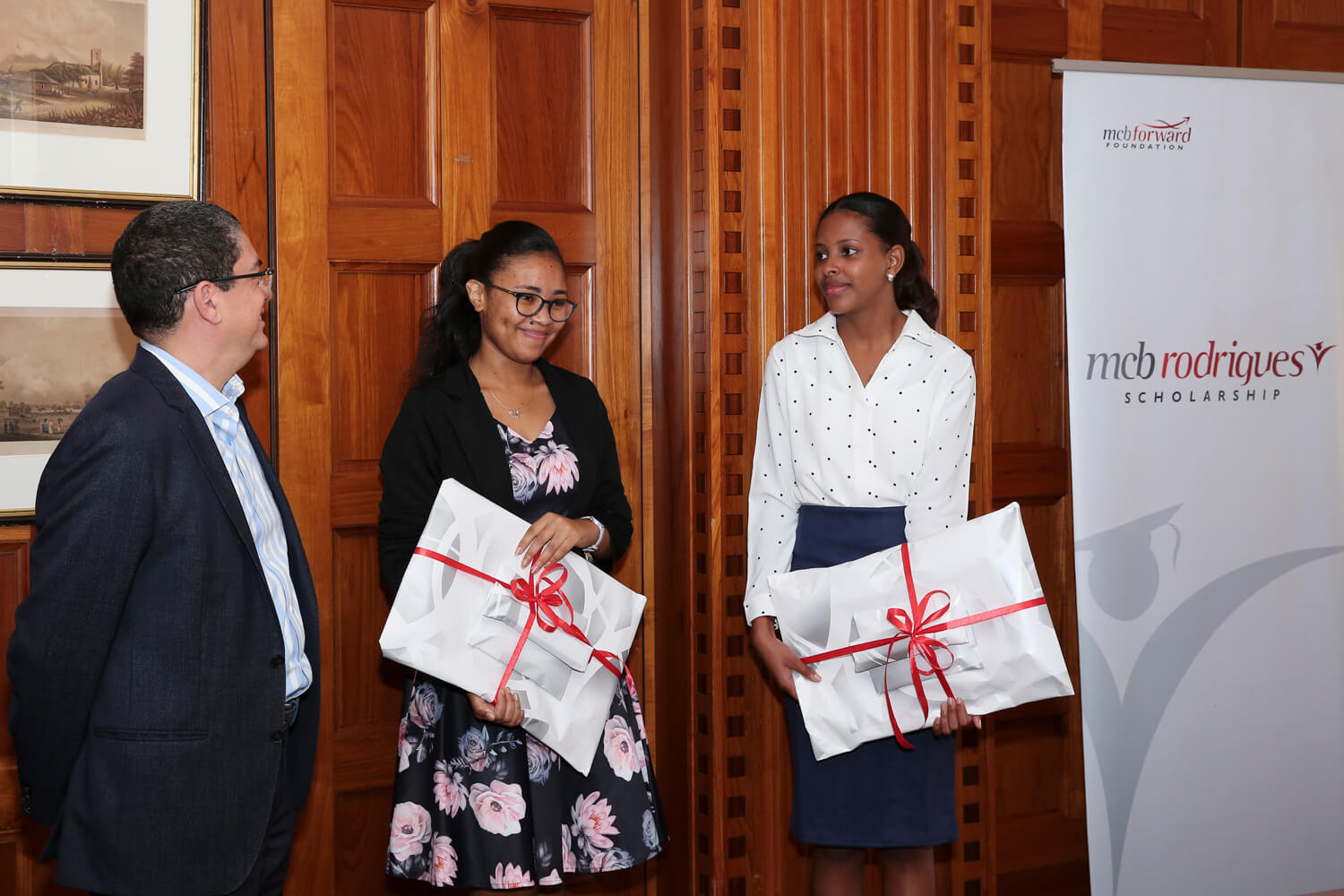 Alia Lutricia Félicité and Marie Anaëlle Prudence are the winners of the MCB Rodrigues Scholarship 2020. The girls were both awarded a scholarship from the MCB Forward Foundation for tertiary studies at the University of Mauritius. The official award ceremony took place at Port-Louis on 14th September.
Alia Lutricia Félicité, 19 years old, from Le Chou College, wants to do social work once her studies are completed. The scholarship, she said, will allow her to fulfil her dream to become a teacher. According to her, there is a lack of teaching staff in Rodrigues.
Marie Anaëlle Prudence, also 19 years of age, is from Rodrigues College. She thinks that the youngsters in Rodrigues need a boost in the educational sector.
Each year, the MCB Rodrigues Scholarship is awarded to at least one student in Rodrigues. During the last 20 years, the MCB Forward Foundation (MCBFF) has provided scholarships to students from low-income families, with the intention to return to Rodrigues and work there once their course is completed.
Contact
Don't hesitate to contact us for additional info