27 JUN 2015
The MCB Group launches a second Football Academy in Rodrigues.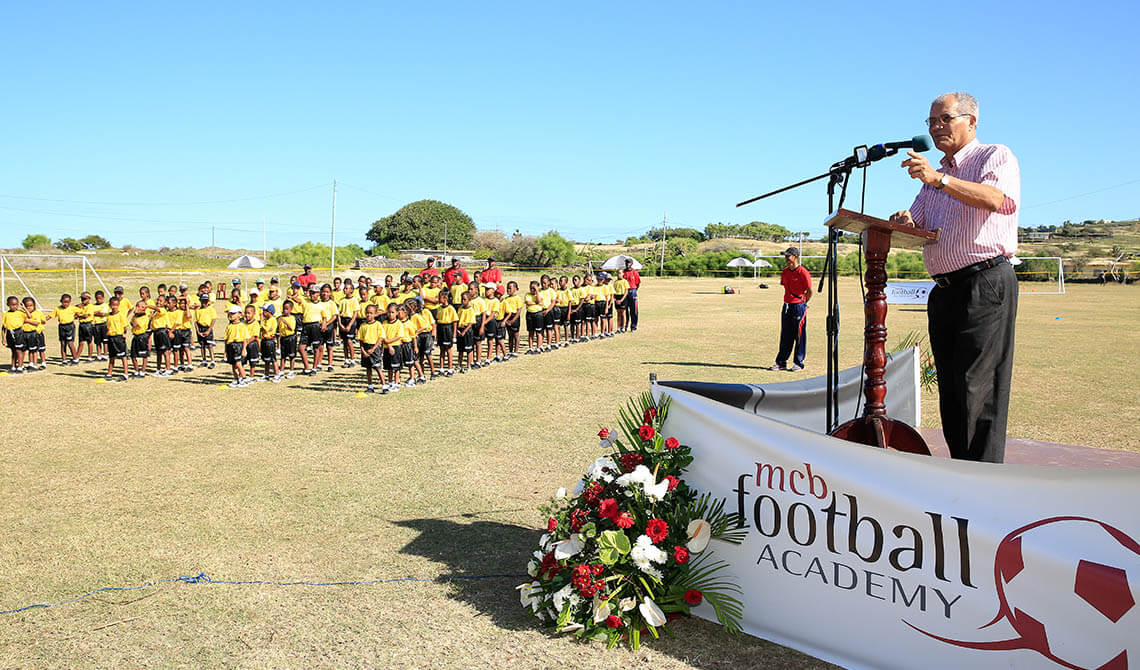 The MCB Group launches its second Football Academy in Rodrigues.
On Saturday 27th June, MCB Forward Foundation (MCBFF) officially launched its second MCB Football Academy (MCBFA) in Rodrigues. Located at Petite Butte, it is the sixth of its kind, because since 2008, five other academies are operational, including Saint Hilaire, Camp Levieux, Pailles, Poste de Flacq and Patate Theophile

A new adventure
The launch of each academy marks the beginning of a great adventure for children, parents and coaches. Hundreds of children (boys and girls) from Petite Butte and surrounding areas meet every Saturday on the football pitch for training. However the primary mission of MCB Football Academy remains the social integration of children.

School of life
The MCB Football Academy uses football to ensure the social integration of its young members. Training helps build a relationship between coaches and children. Football build positive attitudes: it is an effective tool against ignorance, intolerance and indifference. It provides values such as discipline, integrity, teamwork, trust and respect among others.

A vital extension
Education is another important part of the academy. All members are required to attend school. MCB Forward Foundation monitors their education on an ongoing basis through partnerships with school institutions that these children attend. Education is, after all, a must for a better future. Parents are also accompanied via a dedicated "Ecole des Parents".

Pride of Place
Rodrigues holds a prominent place in the activities of the MCB Group. Indeed, it is an integral part of the daily business in Rodrigues, particularly through its agency in Port Mathurin. Through the MCB Forward Foundation, the MCB Group also forged lasting partnerships with local NGOs, through the funding of many projects
Contact
Don't hesitate to contact us for additional info