08 JUN 2018
Louis David Edouard has been designated as the 2018 MCB Rodrigues Scholarship laureate.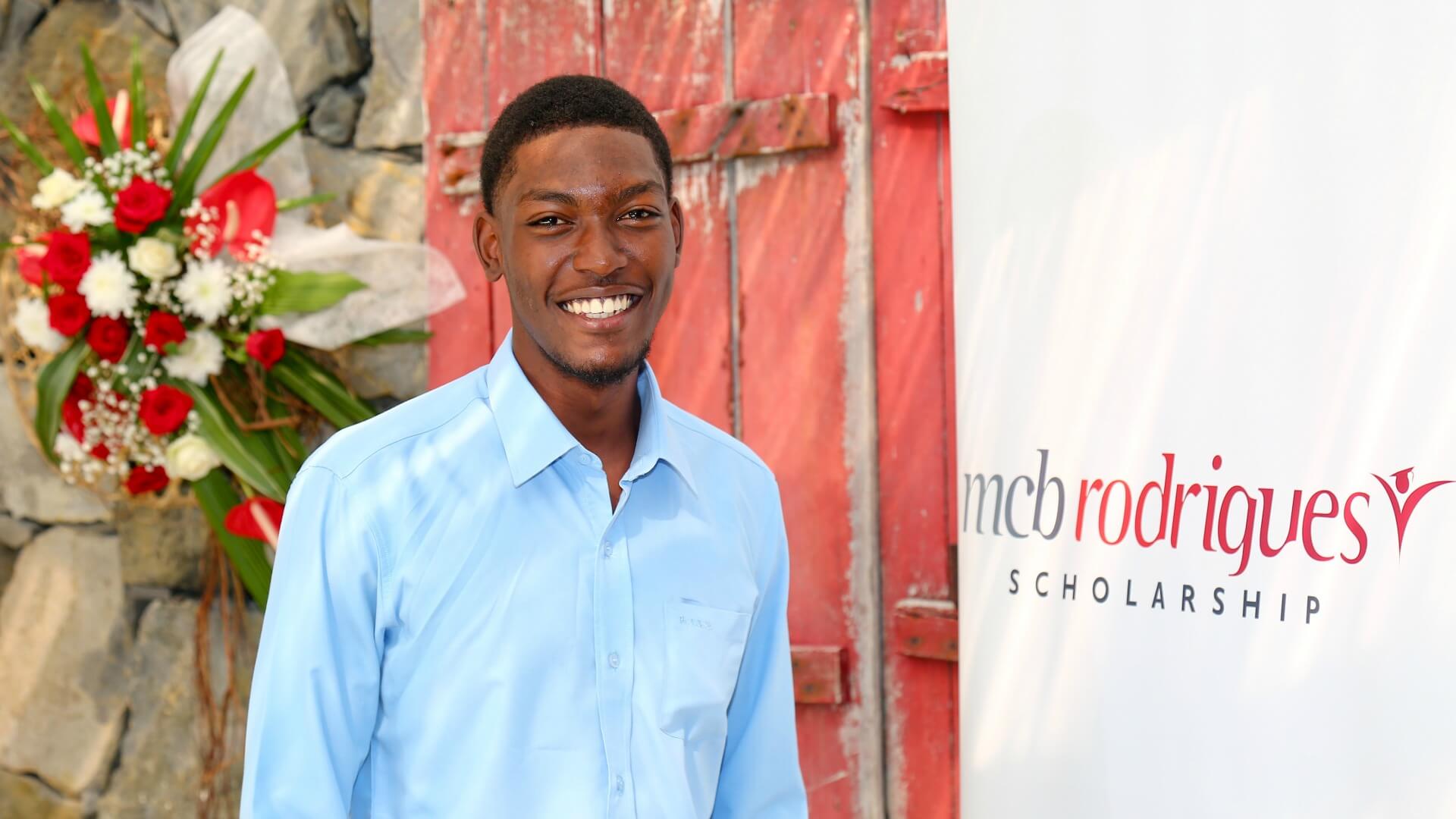 He will undertake a Bachelor in Engineering (Honours) Mechanical Engineering at the University of Mauritius.
This scholarship is awarded by the MCB Forward Foundation (MCBFF), the Corporate Social Responsibility (CSR) arm of MCB Group.
Each year, the MCB Rodrigues Scholarship is awarded to at least one student from Rodrigues, who can then pursue further studies at the University of Mauritius. Any student wishing to apply for this scholarship needs to be born in Rodrigues, to be a resident there at the time of sitting for the HSC exams, come from a low-income family, choose a course that will allow him/her to contribute to the development of Rodrigues and to be committed to return to Rodrigues after his/her studies.
Contact
Don't hesitate to contact us for additional info