11 AUG 2023
Twelve youngsters of the MCB Football Academy Elite got graduated!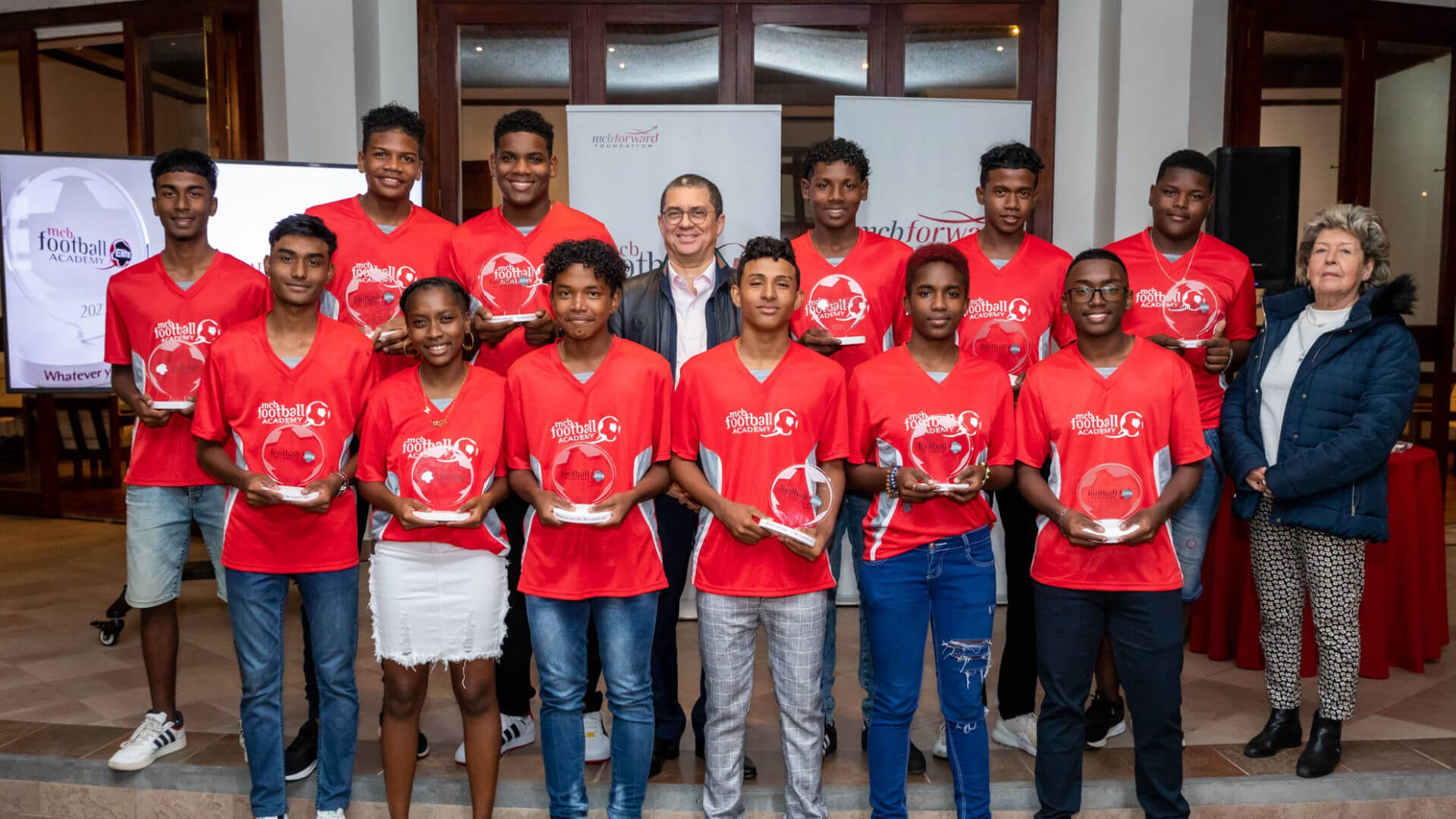 The hard work and years of dedication of 12 young football players from the MCB Football Academy (MCBFA) Elite were recognized at a ceremony held at the MCB Club on Wednesday, August 9, 2023. The new graduates, two girls, and ten boys, spent more than ten years in the academy and completed a real initiatory journey.
The ceremony was held in the presence of their parents and all supervisors (coaches, liaison officers, and resource persons). The ceremony was an occasion for the MCB Forward Foundation to pay tribute to the career of these young people.
MCBFA: A success story of 15 years
The event also coincides with the 15th anniversary of the MCB Football Academy, which was launched in 2008 in St-Hilaire. This social initiative of the MCBFF aims at the social integration of young people in difficulty through the practice of sports, more particularly football, while ensuring that their school career is accomplished. The MCB Football Academy is also a school of life and gives children the necessary guidance to become responsible adults. After 15 years, the academies of the MCB are still very popular, both in Mauritius and Rodrigues.
2,800 children
Over the past fifteen years, the academies of Mauritius and Rodrigues have welcomed nearly 2,800 children aged at least six years into their programs. It includes four training centers in Mauritius; St-Hilaire, Poste de Flacq, Camp-Levieux, and Pailles, and three centres in Rodrigues, located in Petite Butte, Patate Théophile, and Roseaux.
Contact
Don't hesitate to contact us for additional info